One of the things that most households have in common is a chronic lack of space. This is especially true if several members of the family live in the same home. Each person has to have their own room, and all the stuff that go with it. Chances are that many of these items are not used very often, and that you need some additional space to store them all. This issue can be easily handled if you purchase an outdoor storage option.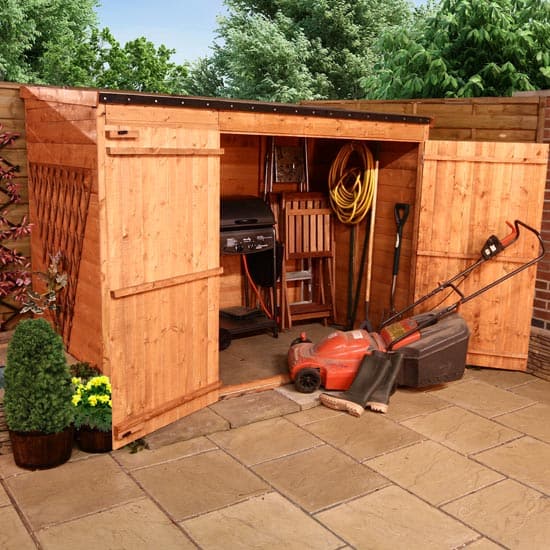 These garden objects are currently becoming increasingly popular in the United Kingdom, due to the fact that they provide a convenient way of getting those unneeded items out of the way. They can be safely stored in your yard, in one of the many structures dedicated specifically to this purpose. These include sheds, log cabins, summerhouses, and storage boxes. Depending on your needs and your budget, you are sure to find something that is appropriate for your garden and the items you need to store.
When it comes to deciding on an outdoor storage option, the most important thing to keep in mind is the amount and size of the items you want out of your house. For instance, if you want to get an old sofa out of the way, a storage box is of no use to you, since it is not large enough. As a rule of thumb, heavy or bulky objects will require the amount of space that only sheds or log cabins can provide.
You should always purchase a storage solution that has more space available than what you will use up at first. This will allow you some wiggle room down the line, when you will have additional objects to store. You do not want to purchase a new shed or storage box every time you need to store something. This is why choosing the right outdoor storage option from the get-go is so important.