Treehouses are magical garden buildings that spark the imagination of children and brings out an adult's inner child. A simple treehouse is magical but the treehouses in this blog post are amazing! Here are 10 treehouses that will surely captivate you.
Horrace Burges built the biggest treehouse in the world using donated and recycled lumber . It stands 10 stories tall is roughly 10,000 square feet. The treehouse is located in Crossville, Tennessee, USA and still stands tall to this day.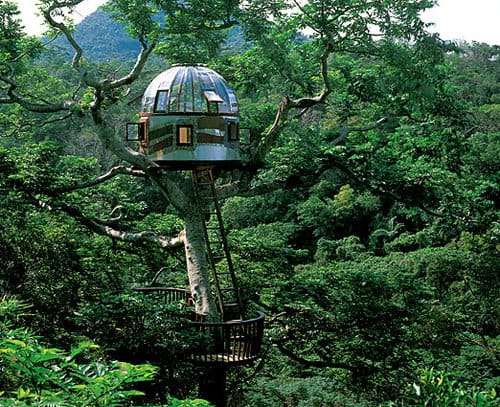 Do you believe in Aliens? Kobayashi Takashi built this treehouse back in 2005 to try and communicate with them. It's up in the treetops of Okinawa and is a popular attraction at Japan's rustic Beach Rock Resort. Still no word from the Aliens yet though.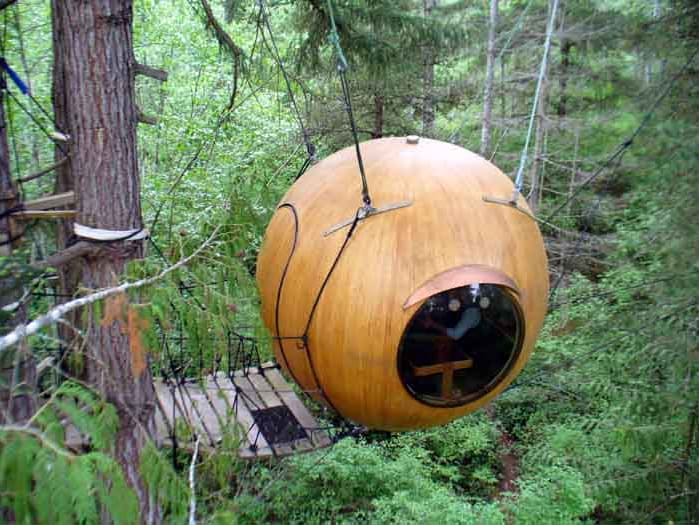 The Free Spirit Spheres was built with the concept of oneness,  this structure was created with one continuous space unlike a conventional garden building. Thus, this treehouse was built in a spherical shape; the walls, floors and ceilings are "one".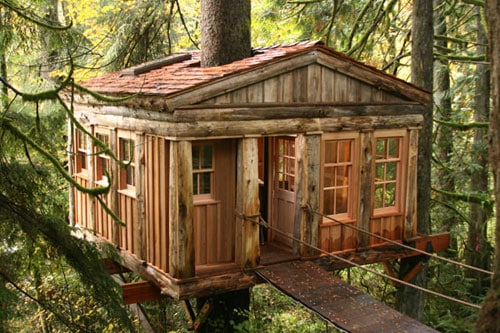 The temple of the blue moon was conceptualized by Pete Nelson, a world-renowned treehouse builder and author. He created these treehouses with the thought of creating a sustainable tourist destination that also serves as a unique and educational getaway that connects visitors to nature.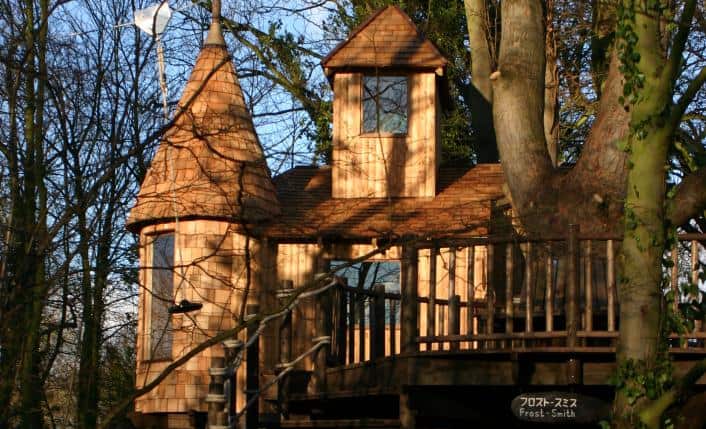 If you're looking for a fairy tale come true, the Enchanted Forest Treehouse is the place to visit. This is the tallest treehouse in British Columbia and showcases long spiral staircases that reaches unbelievable heights.
The Driftwood Egg Treehouse was built by Japanese Kobayashi Takashi. This driftwood egg is located in the northernmost island of Hokkaido. It was built for a Nescafe television commercial. All the wood used to build this treehouse was gathered from a nearby beach.
Matt and Erica Hogan developed a 30-lot eco-village called Finca Bellavista in Costa Rica. It aims to be self sustainable so it has solar panels, a recycling center and a common garden. One of the cool things about these treehouses is that one of the main means of transportation is by zipline.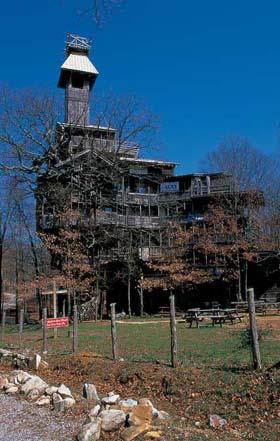 The Horace Cathedral, the cathedral in the trees, was visualized 18 years ago by Horace Burgess of Crossville, Tennessee. It was created using construction scraps and is still functioning to this day. It also serves as a basketball court when there's no mass.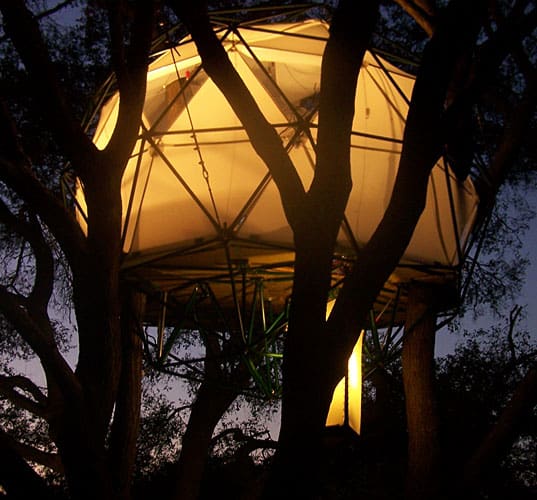 The Goedesic Dome treehouse is a testament to Dustin Feider's obsession of developing his perfect eco-friendly version of a tree sanctuary. Hanging 45 feet in the air, it hangs on cables, uses no nails or bolts and won't harm a tree. It's built with 100% sustainable materials and was designed to preserve the tree.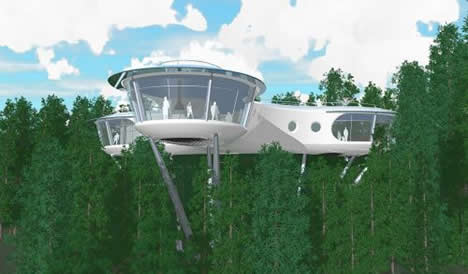 Though still a concept, the Sybarite is a retro-futuristic concept which would install rural housing above the treeline. It aims to encourage a more organic approach to country living. Unfortunately, these hasn't come into fruition yet. Would you live in one of these garden buildings?
Which of these treehouses is your favorite? Do you have a treehouse of your own? Do share a photo on our Facebook page.