A timber garage can at times be slightly more demanding than a metal one, and so you need to be prepared to handle any issue that may arise over time. The difference is especially pronounced when it comes to doors. Metallic garages have doors that usually do not experience much natural or artificial deterioration over the years. On the other hand, timber garage doors can be affected by pests and the elements, so they do need some looking after.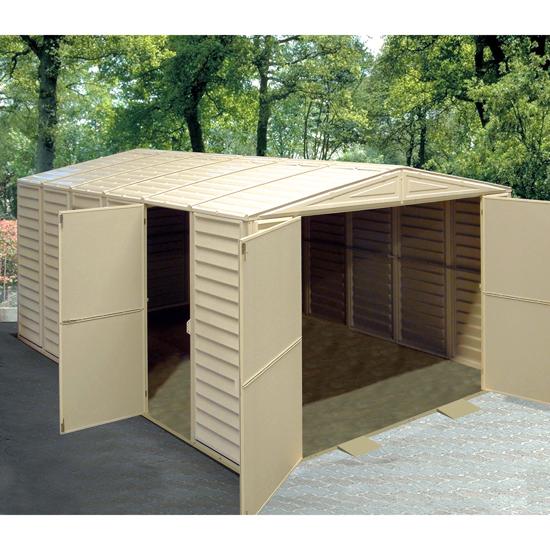 The outside of a timber garage will always look better than that of a metal one, and its doors are no exception. However, in order to keep up these appearances, you need to spend some time maintaining timber doors. This will require some time and money. On the bright side of things, you will only need to do this every year or two, and the process should not take too long.One of the most important things to keep in mind is that your garage door will have to withstand the elements, including wind, snow, wind, and maybe even hail. At the same time, the material has to be made unappealing to termites, ants, or other insects that may wish to leave you without your garage doors. There is also a practical aspect to preventing pests infestations, which is to boost the security of your structure.
If you purchase a DIY timber garage kit, you will probably get the basic finishing options. These are good enough for a while, but you need to make sure that the manufacturer has not left out anything important, such as forgetting to treat the wood properly. It is best to have some exterior primer when you make your purchase, as well as some exterior paint. These chemicals, alongside lacquers, are your best allies against pests, decay, and harsh weather.
When you first perform maintenance on your timber garage, you should be faced with a relatively clean surface, on which the primer can be applied directly. After the chemical dries, you should apply at least two coats of paint. But there will also come a time, one or two years later, when you will have to repaint your garage and its doors. At that moment, you will most likely note bubbling, peeling or flaking paint, which means that you will have to scrape or sand it off before you apply new primer and paint layers.
Depending on the weather in your area, you should also consider apply a coat of sealant on the wood, in order to increase its resilience against moisture infiltrations. It is up to you to decide whether or not your garden building requires this type of treatment. If you live in the United Kingdom, chances are that you will need to apply this protective coating on all of your garden buildings, as well as the exterior of your house.
If the wood on your timber garage deteriorates or rots, you should not attempt to apply primer, sealant, and paint over the spot as if nothing has happened. The best course of action is to replace the affected areas, since this is the only way to ensure that the damaging microorganisms are truly gone. During the replacement process, check all pieces of wood adjacent to the damaged ones, paying special attention to any type of damage that may have started to set in.
Perhaps the most important and useful tip having to do with caring for timber garage doors is to always be on the lookout for any potential damage. Never postpone taking care of your structure, since this will most likely lead to some form of deterioration. You may then have to call on professionals for assistance, and this will set your budget back quite a bit. In the case of wooden buildings, proper maintenance is the key. If cared for correctly, a timber garage can last for decades.