Buying a new shed for your garden can be a somewhat complex process, since there are many factors you should consider. There are many offers vying for your attention out there, so this guide is meant to provide some directions in making the right selection, especially if you are interested in metal garden sheds. These garden buildings have several financial advantages over similar structures made of plastic or wood.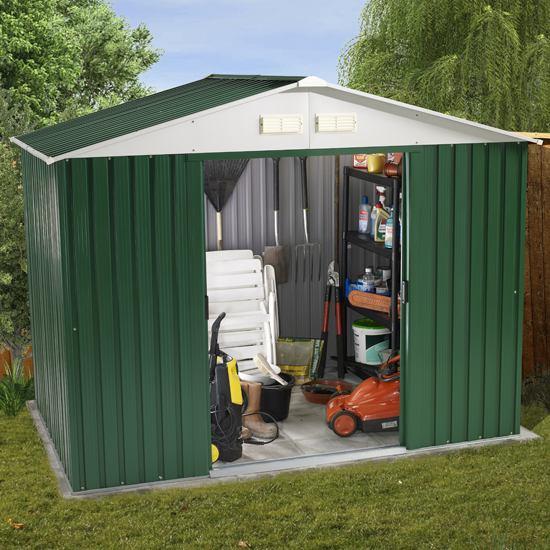 If you decide to go with metal garden sheds, you will make your first saving the moment you buy such a structure. These buildings have a lower purchase cost than wooden or plastic sheds. If you find the right dealers, you will most likely be able to purchase a metal shed at nearly half the price you would pay for a timber one.
In the long run, you will save a lot of money through the fact that your shed will not require maintenance. This is one of the main selling points of metal garden sheds. Most retailers will tell you that all the metal components in their sheds have been galvanized. This means that the material has already been treated against rust and decay. The only maintenance you will have to perform will be to paint the garden building over, every 5 years or so.
The third way in which you save money is that you avoid having to build a foundation. This is also an important selling point for metal garden sheds. The costs of pouring a concrete slab is simply too high for many people, which is why having a metal shed deposited right on the lawn is so convenient to many.
You should seriously consider these benefits before you make a final purchase. If your budget is low, then the advantages that metal garden sheds bring to the table should not be taken lightly. You will be able to use the funds you have left to buy something else for your garden.